fresh pasta since 2013- londrA
pasta. famiglia. italiana.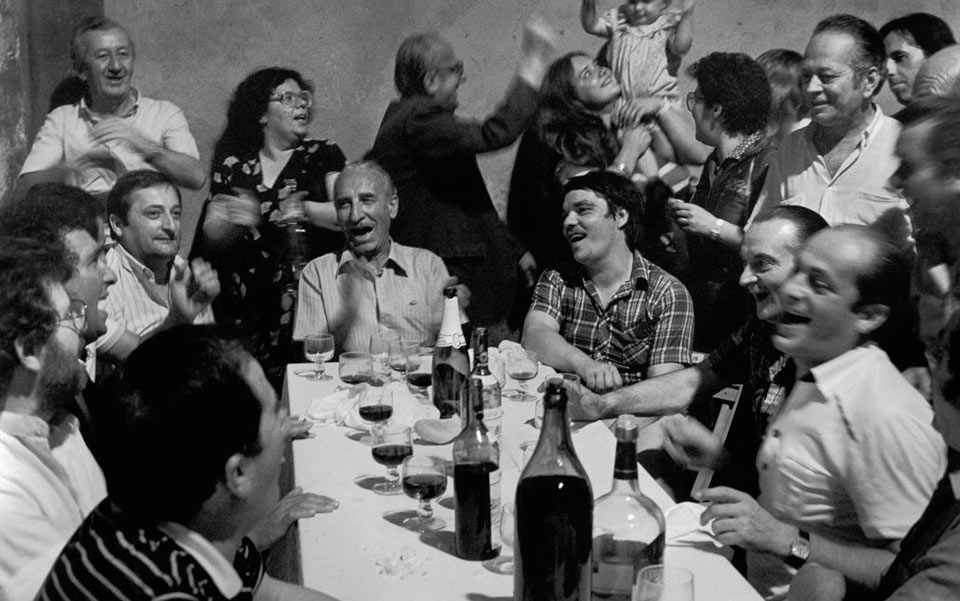 PAESAN STORY
As far back as I can remember my family has been in the restaurant industry. I spent twenty years learning my craft, under the watchful eye of my father in Covent Garden, starting in the kitchen washing up, learning about food and cooking great pasta
It was always a dream of mine to open a traditional trattoria that specialised in simple Italian food that you would find and eat in Italy, beautiful creamy burrata from Puglia, wild boar mortadella from Bologna and to create the best fresh pasta from my favourite regions of Italy. The Paesan philosophy has always been around sharing great plates of food; small plates and primi pasta, or just a large bowl of your favourite ragu.
I have learnt over the years; from cooking with my family, friends and many passionate Italians, that food to Italians is a serious business, it's a very important part of their identity and who they. So serious that arguments can be had over the origins of a dish and which region does it best.
Paesan is an Italian family; we love to cook & cook what we love.
Antony - Paesan Founder
SUMMER 2019
SMALL PLATES
arancini - tomato & mozzarella (sicilia) 6
bruschetta - marinated tomatoes & stracciatella (puglia) 8.5
fritto misto - deep fried calamari & prawns with garlic aioli (campania) 9
creamy burrata with cherry tomatoes, basil & olive oil (puglia) 9.5
bresaola rocket & shaved parmesan (veneto) 8
panzanella - heritage tomato & bread salad with red onions & olive oil (campania) 7
calamari alla griglia - chargrilled calamari with rocket, lemon & garlic aioli (lazio) 9
PASTA
orechiette - fennel sausage raga with chilli & mint (puglia) 8/14
hand made tortelloni - burrata, truffle & wild mushrooms (Emilia romagna) 15/21
spaghetti carbonara - guanciale, pecorino romano & egg yolk (lazio) 7/13
spaghetti alla trapanese - marinated fresh tomatoes & sprint onions (sicilia) 7/13
spaghetti frutti di mare - prawns, clams & mussels with chilli & tomato (campania) 11/17
pasta alla norma - aubergine & ricotta salata (sicilia) 7/13
linguine pesce spada - swordfish with cherry tomatoes & mint (sicilia) 8/14
ragu di manzo - pappardelle with slow roasted beef shin (emilia romagna) 10/16
risotto piselle e asparagi - fresh asparagus, peas & parmesan (marche) 7/13
all of our pasta is priced as a starter / main size- starter pasta is 65g, main pasta 130g
CARNE | PESCE
branzino 'aqua pazza' (lazio) 18
sea bass with tomato, white wine & zucchini
tagliata di tonno (sicilia) 14
yellow fin tune with insulate di fagioli
scaloppine (lazio) 17
rose veal escalope, green beans, white wine & butter
pollo alla diavola (toscana) 16
chargrilled chicken with roasted cherry tomatoes
EXMOUTH MARKET
Paesan sits on the corner of Exmouth Market in a beautiful, old, characterful building. It fits perfectly with the rustic-ness and simplicity of our food and symbolises Paesan perfectly. It's our home.
CROUCH END
Crouch End is a vibrant neighbourhood, a creative place that supports local independents. We found a unique building for our sister restaurant and we fell in love. Just like in Exmouth Market, our menu is based around regional small plates and beautiful bowls of fresh pasta.
UNDERGROUND BAR
Nestled under Paesan on Exmouth Market, is our gorgeous basement bar.
Perfect for a get together with friends or larger social gatherings, with private hire available.
CARTA FAMIGLIA
Join our Loyalty Card - Carta Famigilia and enjoy some great benefits:
£10 off your nest visit | '2-4-1' on apperitivo's
Birthday drinks | Collect points for every £
Private events
If your looking for a large party or private event then we have you covered. At our Exmouth Market we can cater for 75 people in our restaurant with a further 100 people in our basement bar. Private & Semi-Private hire available.
This is a lovely Italian bar/restaurant serving absolutely gorgeous authentic food, predominantly Sardinian. I love sitting at the bar eating gnocchi with Gorgonzola and walnuts with a glass of Salice Salentino. Staff and service are excellent well worth a visit. Thank you for a lovely evening!
NickC - Tripadvisor Feb 2019
ni